Announcements & News
Christmas Driving Tour and Contest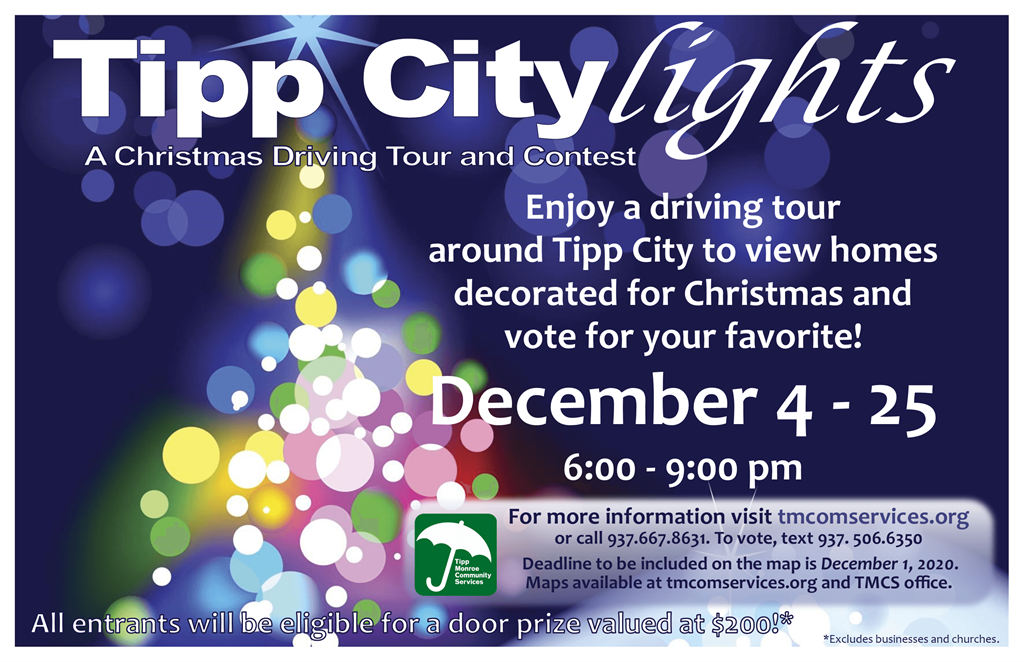 Enjoy a driving tour
(around Tipp City and Monroe Township)
during the holidays!
How to Participate in the Driving Tour: You can view the Google map on our website (tmcomservices.org) starting December 3. You can also pick up a printed map at the TMCS office December 3-23 only.
How To Enter Decorating Contest: You may register your home and download the official rules for the TMCS Christmas Driving Tour and Contest by clicking HERE. Deadline for registration is December 1. The contest will be from December 4 through the 18th. If you would like to participate in the contest click HERE for the official rules. Click HERE for the official score sheet.
How to Vote for your Favorite House: You can vote for your favorite house on the map by texting the address to 937-506-6350 from December 4 - December 18. Lights will be on from 6 pm until 9 pm. You can also stop by the TMCS office to cast your vote from 8 am - 5 pm, Monday - Friday, December 4-18. Votes will be collected from community votes and added to the scores of a panel of judges.
How to Win: There will be a first, second and third place winner. Each winner will be recognized with a yard sign, photo post on facebook and instagram and write-up in the Tippecanoe Gazette.
To make this holiday season just a little bit bighter,
we will also be giving away a prize valued at $200 to one lucky home owner
that is listed on the map. You are automatically included in the prize drawing upon registration.
Please note that churches and businesses are welcome to participate
but are excluded from the prize drawing.
Rec Basketball
We are sorry to announce that
TMCS Rec Basketball has been canceled
due to Covid-19 restrictions.
Community Relief Fund
Tipp Monroe Community Services provides an emergency fund to assist families in
Tipp City or Monroe Township one time during a 12 month period.
We can assist with rent, utilities or prescriptions.
If you need assistance with rent or utilities,
click on the blue "COMMUNITY RELIEF" button on the top right side of this page. Print and fill out the application before bringing your photo ID and your lease or utility bill to the TMCS office. If you are requesting prescription assistance, you need to ask Hock's or CVS to fax our office your RX information before we can complete your request.
Our fax number is
(937)667-4003.
Call our office at 937.667.8631 if you have any questions.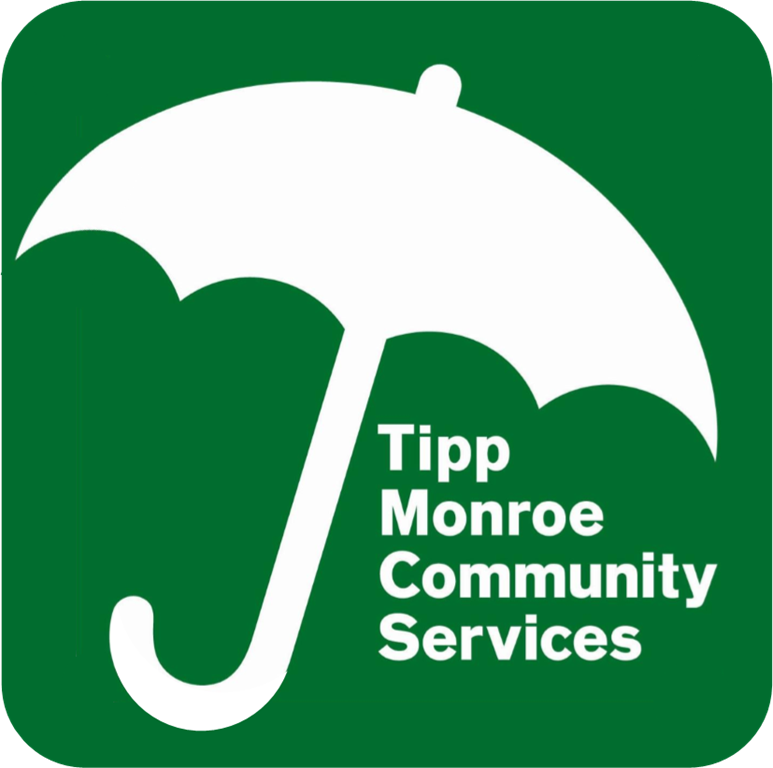 ----------------------------------