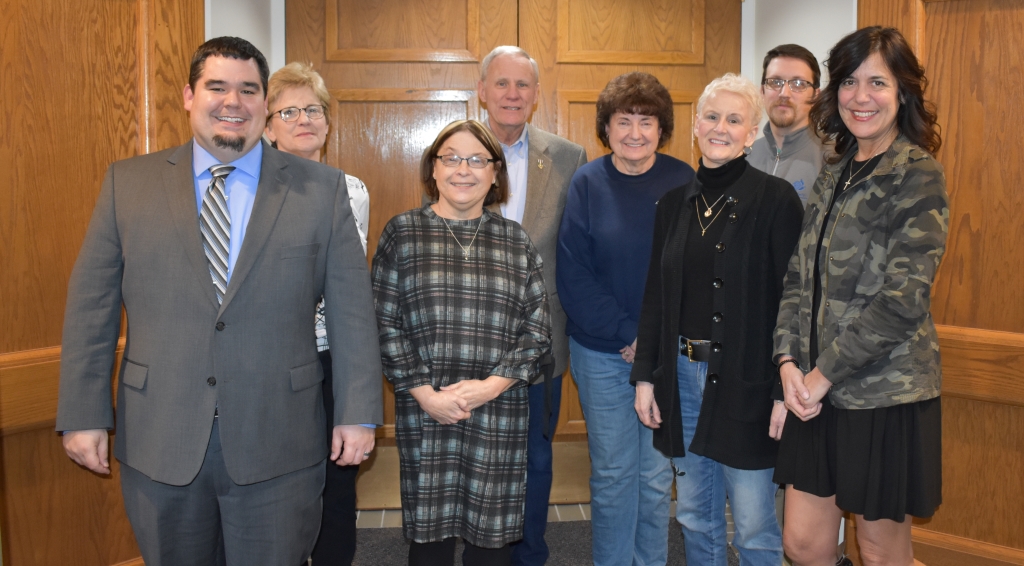 Bill House, Debora Faulkner, Carol Noffsinger, Mike Jackson, Joanna Pittenger, Kim Wilson Mackenzie English, Amy Blake
2018/2019 BOARD OF TRUSTEES
The policy making for the agency is by a nine (9) member volunteer Board of Trustees. Each elected trustee will serve a three (3) year term on the board. The trustees elect a president, vice-president, treasurer and secretary, each elected office being for one year.

MEETING INFORMATION
The Tipp Monroe Community Services Board meets the third Thursday of each month, 6:30 PM at the Government Center.
William House - President
Kim Wilson - Vice President
Joanna Pittenger - Treasurer
Mackenzie English - Secretary
If you are interested in becoming a member of the Board of Trustees,
contact
Kathy Taylor,
TMCS Director, for more information.